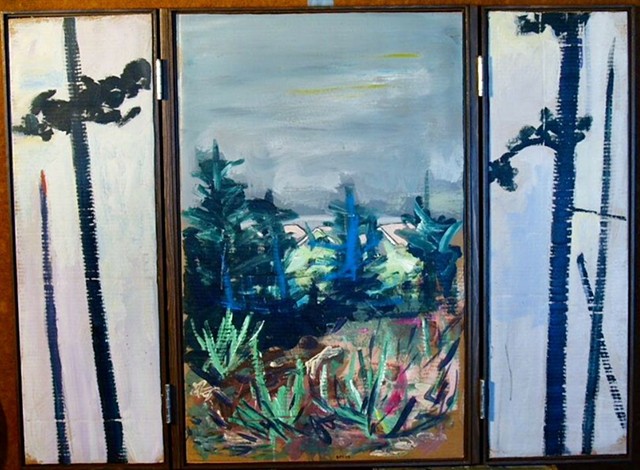 Avalon Altarpiece
Acrylic, spray paint, masonite, carboard, wood box, hinges
Variable (35" high, 44" open)
2009
This five-image painting is styled after renaissance altarpieces, mounted in a wooden box with hinged "wings". The center and side pieces shown are acrylic on cardboard. When the wings are closed, there are two other images painted on masonite. If interested, email me for more images and specifics.
Price includes frame, shipping crate, and freight cost shipped within continental U.S.
Painting is ready to hang on your wall. Sturdy hanging hardware is installed.